We had a request a little while back for some more testing in the horizontal configuration and now that the long lead time parts are in production I had a chance to play around with it.
The upshot is that horizontal works great which was pretty much to be expected given how much less force is needed for horizontal cutting vs vertical cutting. The only real issue that came up was how to keep it from cutting it's own power cord and the solution as to tape it to the dust hose.
Here's some random clips. Nothing is sped up, this is 1900mm/min at 3mm depth of cut and 2500mm/min when repositioning. Everything felt great and I'll probably do 5mm depth of cut next time I cut something.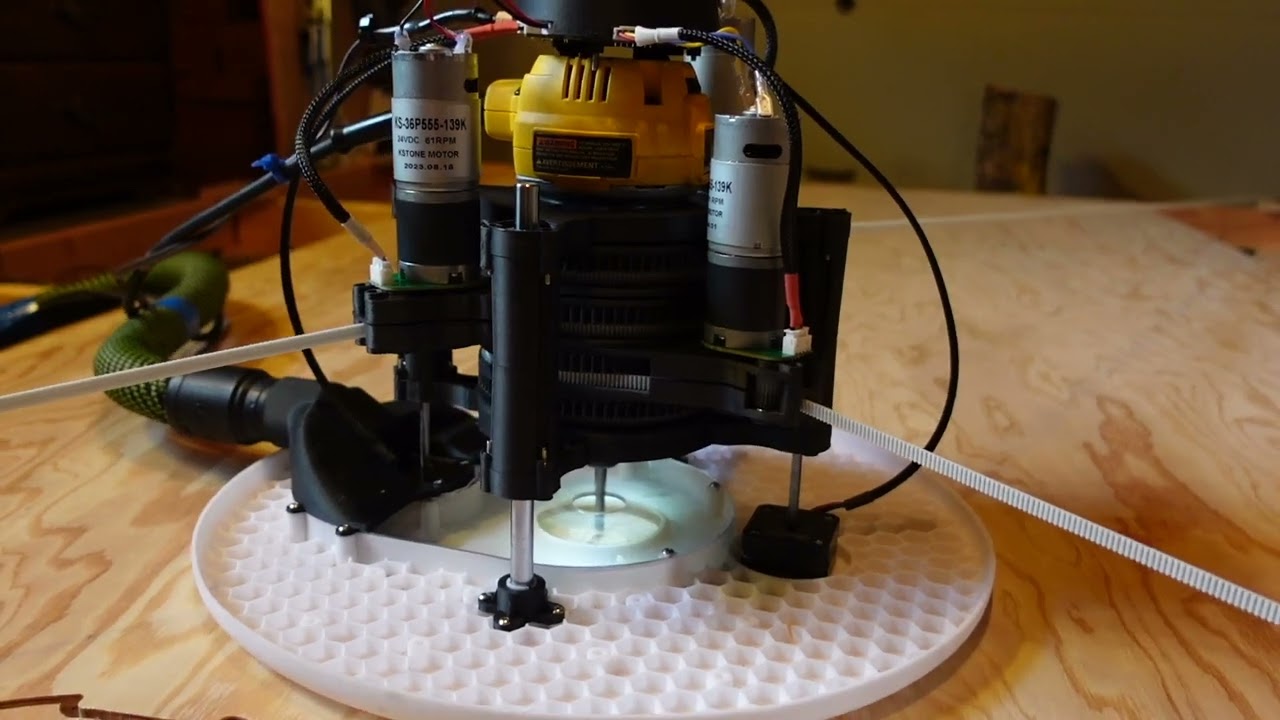 Notably in here you can see how much a difference having four belts makes when the sled is close to the edge of the sheet without support.
You can also definitely see the flex in the sled when the weight transfers from one direction to the other which we will need to fix before we ship. I've got lots of parts on the way for fixing that so hopefully we'll be able to test them soon.
Overall, I think that the majority of people shouldn't build frames at all, but should use like a garage floor. We can come up with some easily removable glue down anchor points
These are the one's I'm using here. They're screw down, but I think something like that with a larger contact pad and some silicone adhesive that could be scraped off the floor would make for a great $20 frame that wouldn't permanently modify the garage.
To make it easier to place the mounting points out of the way at the edge of the garage (near the wall, generally where you hopefully won't notice them when it's not in use) we're upping the belt lengths to 14.5 feet which will make it easier to put the anchors where you want. It will also expand the work area a bit, but I haven't crunched the numbers on exactly how much.